How to configure the DHCP
What do you need help with?
Dynamic Host Configuration Protocol (DHCP) is a client/server protocol that automatically provides an Internet Protocol (IP) host with its IP address and other related configuration information such as the subnet mask and default gateway.
Step 1 : Log in to the Tacitine. (If you are configuring the Tacitine for the first time, the default Lan IP is http://192.168.100.1) and default username: admin & Password: admin99
Step 2 : Click the Configuration > Network Setting tab.
Step 3 : Below Lan setting there is  DHCP mode> Server> Enable
Step 4 : Lease type Default and fill the start IP and end IP want to publish
Step 5 : Lease management will help to publish the.
a, Static Lease > it will help to assign the static IP for specific Mac address NOTE: Static IP not in range of  DHCP Pool address,
Step 6 : Lease Management > Manage Static Lease > open Pop-up windows > Add > provide the Hostname ,Ip & Mac Details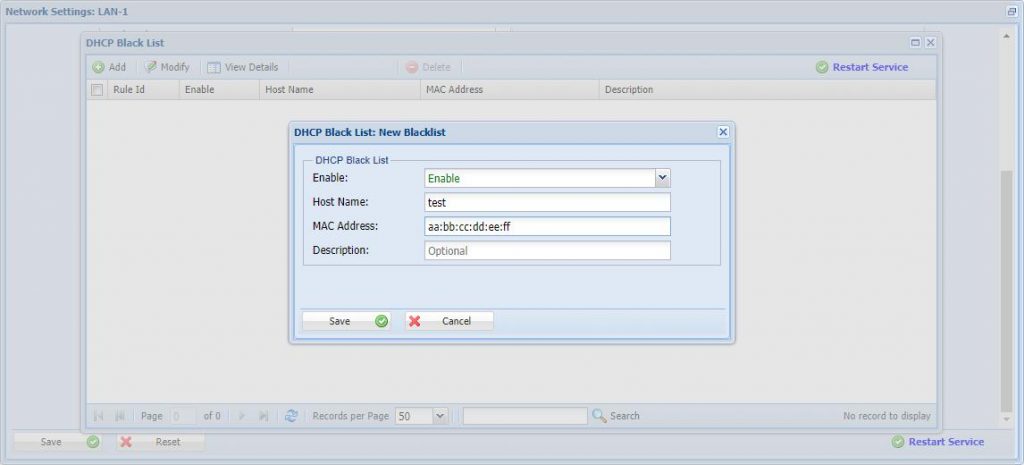 Step 7 : Lease management it will help tp publish the.
b, Manage Blacklist – > it helps to block the mac it will not release the IP from this DHCP server
Step 8 : Lease Management > Manage Blacklist > open Pop-up windows > Add > provide the Hostname & Mac Details
Step 9 : Click Save > Restart Services