What do you need help with?
Tacitine Firewall is shipped with a limited number of physical interfaces. The number of interfaces available depends on the specific model of the device. Administrators have to configure these interfaces to fit their requirements.
This article explains how to set up a WAN interface for Static, DHCP or PPPoE.
The following sections are covered:
How to configure a Static WAN Interface
How to configure a DHCP WAN Interface
How to configure a PPPoE WAN Interface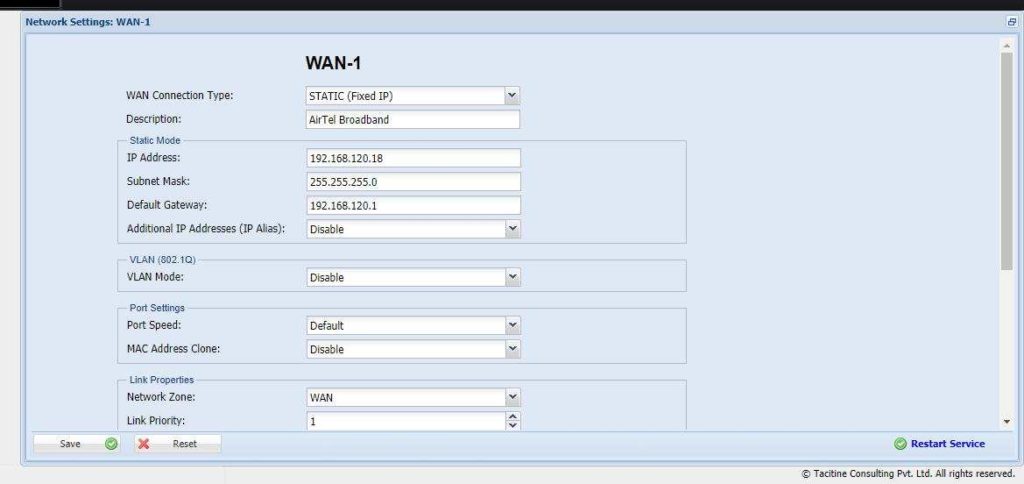 Step 1 : Login to the Tacitine. (If you are configuring the Tacitine for the first time, the default Lan IP is http://192.168.100.1) and default username : admin & Password : admin99
Step 2 : Click the Configuration > Network Setting  tab.
Step 3 : Click WAN1  for the WAN interface (WAN1 by default.), the Edit Interface window is displayed
Step 4 : Click Save > Restart Service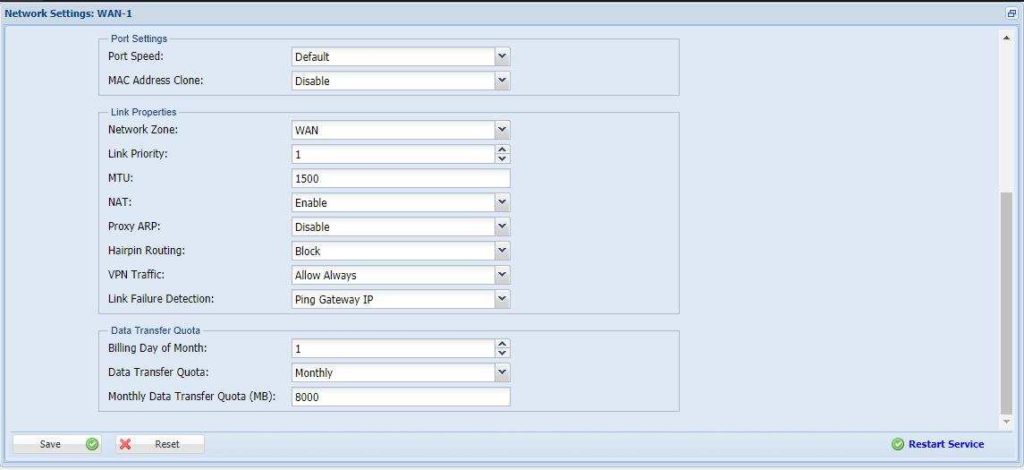 Step 1 :Navigate Status > Troubleshoot > System Command. Choose WAN Connectivity Test
Step 2 : Ping your ISP's Default Gateway or any IP that is pingable on the Internet (e.g. 4.2.2.2 ).
Step 3 : Also try to ping a website (eg: www.google.com) to ensure that the DNS resolution is working.